---
---
Mathabo shows
---
Sorry, there is nothing for the moment.
Biography
The name "Mathabo" means "Mother of Joy" and was bestowed on this talented singer/songwriter by the late Lesotho Chief Thabo Simon Mohapi after the birth of her son (also his grandson) named Thabo- which means "Joy". This name not only signifies her role as a mother but also her mission: To bring joy to others through media and entertainment.
Mathabo's first solo performance was at the age of 5 and from then she fell in love with being on stage. She was also raised in the church where she was constantly surrounded by songs of praise and worship which she would sing to with her father (the late Reverend Dalisu Zungu). At age 13, Mathabo discovered her talent and passion for songwriting & singing, unlike many kids her age, Mathabo spent most of her time listening to and writing music. Before long, she had built a compendium of original music which she would perform to family and friends.
Since qualifying as a Mechanical Engineer, Mathabo has had a successful career in Operations and Consulting for almost a decade (having worked for Sasol, South African Breweries, Mckinsey & Company and Deloitte). However, her passion for music remained undeterred leading to the decision to leave her consulting career to focus on her entertainment career full time. Since then, Mathabo has released singles called "Take Me Away", "BBB" and "African". She is also featured on "Pelo ea ka" with Mosotho Let'sela and Kommanda Obbs as well as "Found You" by Mr Mo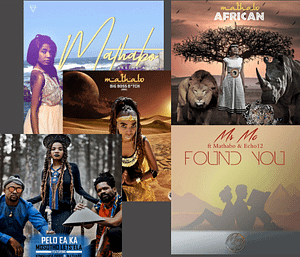 ---