Advertising & Sponsorship
Online advertising is crucial for the success of an online business. Research shows that people are increasingly using the Internet to seek information about products and their prices before making final decisions. This means you can't really afford to ignore online advertising as most of your customers are researching online.
There are various types of radio advertising that you can choose from.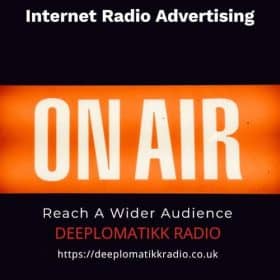 Ad Images
Banner advertising refers to the use of a rectangular graphic display that stretches across the top, bottom, or sides of a website ... Banner ads are image-based with links to your info
Large Banner on all pages
Sidebar Square banner on all pages
Footer Square banner on all pages
Sponsor Carousel on landing page
Main Page (728 x 90 Premium Spot)

Main Page (125 x 125 Premium Spot)

Basic Advertising (Other Pages-Side Panel)
Footer (250 x 250)
Sponsor Carousel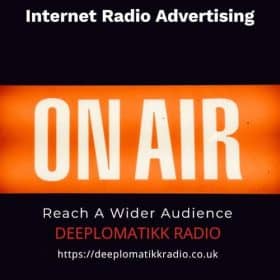 Ad Audio
Due to the frequency of a radio ad playing a number of times throughout the day, week, or month, the ad becomes memorable to the listener, and results in your business being top of mind.
Business Jingle 30 Sec Every Hour
Live Dj's reading to their audiences an ad created by you.
Event Jingles (15 Sec or 30 sec) Every Hour
DJ Show Sponsorship live mention
Includes Large Frontpage Banner

Includes Footer Banner
Includes Upcoming Event Banner
Includes Sponsor Carousel Banner
A live read is when the radio personality/ DJ reads out your advert live on air. Listeners are already familiar with the radio personality's voice and they are more likely to engage with the advert. Live reads also help your brand stand out from the rest, shining a spotlight on your message.
This type of ad is for those that are looking for a subtle approach to their radio advert. You can choose to sponsor news, competitions, sports, traffic or any of the regular programming on that particular radio station.
The connection between music and memory is almost guaranteed, which is why most people gravitate toward this type of radio advert. Ever notice how even the annoying jingles just get stuck in your head and you find yourself humming or singing it throughout the day? The power of radio advertising.